A lot of pundits are all excited about the recent recovery in the stock market.  Do they really believe that the market is turning around for the better, or are they just saying what they hope will happen?
It's clear we are in an industrial recession.  Corporate earnings are down and the trend is only lower.  The world is highly leveraged (which is not a good thing with a rising dollar and corporate earnings down).
If you didn't download the 23-page Market to Crash Because of Debt Super Cycle report, we highly recommend you do so by clicking on the following link:
http://www.pomplanning.net/debt-super-cycle
                The question is: do you know whether the market will be flat, will recover, or will crash this year? If you are honest, the answer is that you really don't know.
If that is the case, what are you doing to help protect your clients? Are you offering low beta/low drawdown tactical strategies? If not, why not? If you want to learn about our tactical money management platform (which has made up one of the fastest growing RIAs in the industry according to FA Magazine in the 1 billion to 2 billion asset category), simply go to www.pomplanning.net.
Some experts seem to be more realistic in their assessment of the state of the U.S. and world economy and have put forth some charts that are quite scary.
Next market crash is going to be 75%?
This one is a little fuzzy, but it shows that the recent market crashes have been getting progressively worse (-11%, -21%, -32%, -57%). One author says the next crash could be a 75% decline (one brought on by conditions that were ignored and backstopped by all the QE).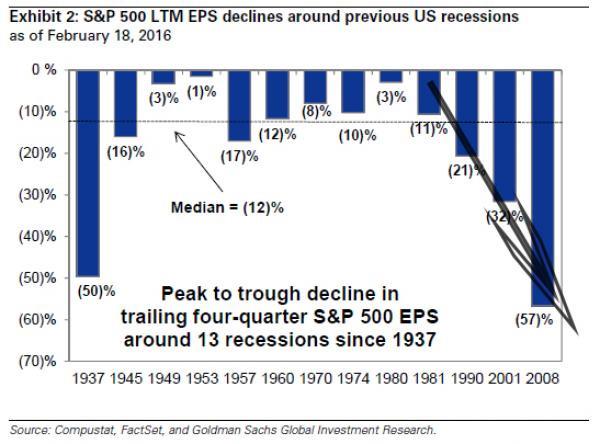 Tyler Durden: Zero Hedge 2/21/2016
               1987 Crash

John Hussman, Hussman Funds
               Today's chart:

John Hussman, Hussman Funds
                The following chart is where one author thinks we are going (1929 crash chart):

John Hussman, Hussman Funds
Here are charts of the crashes in 2000 and 2007. They show a general peaking and "rolling over" for many months, followed by a 10% to 20% drop, followed by some stabilization and recovery, followed by a mega-crash.
2000 Crash

Yahoo Finance
2007 Crash

Yahoo Finance
                If it walks like a duck….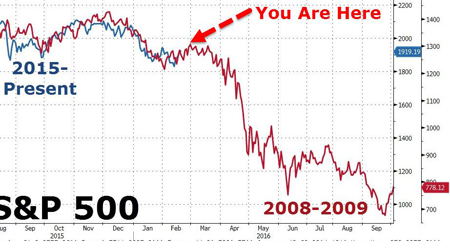 The content of this newsletter is NOT for public use and should not be used without prior written consent.
Roccy DeFrancesco, JD
Founder, The Wealth Preservation Institute
144 Grand Blvd
Benton Harbor, MI 49022
269-216-9978